Much of the music I've made over the years has been inspired by 80s movies.
So to get you excited about the forthcoming release of my debut album Graduation, here's some of the movies that motivated my music!
St Elmo's Fire
I'm always motivated to make music after watching Rob Lowe play sax! This movie inspired my new album title, "Graduation" and the song High School Love - Feat. Miranda Carey.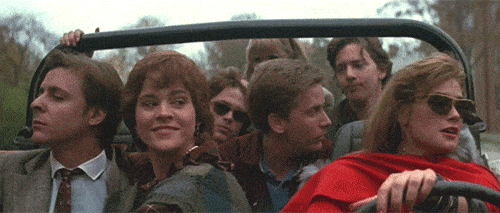 The Lost Boys
Simply one of the coolest movies ever made! Vampires, boardwalks and saxophones. Who doesn't want to be at that party on the beach with Corey Haim? This movie was also the main inspiration for my sax-based song Class Notes - Feat. Bret Grace.
The Breakfast Club
A brain, a beauty, a jock, a rebel and a recluse come together and discover they have more in common than they think. Drugs, rock n roll and teen angst. A perfect high school movie, and the inspiration for See You Next Saturday - Feat. D/A/D.
Sixteen Candles
A classic high school teen movie about turning 16 and being in love. This movie motivated me to write Summer Breakup - Feat. Dana Jean Phoenix.
Heathers
The inspiration for my song Dear Diary, Heathers is a seriously dark and hilarious high school movie about jocks,psycho loners and very mean girls.
Back to the Future
I so want to be Michael J Fox in this opening scene! It's the movie that makes me wish I could play guitar. Luckily Phaserland was on hand to help with the awesome guitars on our song Knockout.
Pretty in Pink
Another beautiful high school movie about fitting in and finding love. This movie was the inpiration for my synth instumental Pretty Girl.
Dirty Dancing
Dirty Dancing is another great movie about being a teen and finding your way in life. It was also the movie that made me write The Last Dance.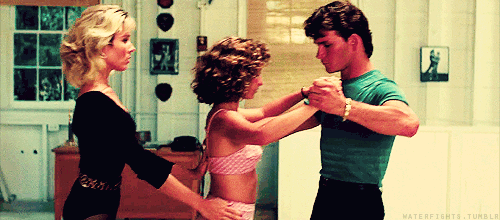 Please Like me on Facebook, follow me on Twitter and Soundcloud for late 80s and early 90s inspired pop music and nostalgic EDM. My new album Graduation comes out this year.
#StElmosFire #TomCruise #RobLowe #DemiMoore #TheLostBoys #CoreyHaim #TheBreakfastClub #JuddNelson #MollieRingwald #Heathers #ChristianSlater #WinonaRyder #BackToTheFuture #MichaelJFox #PrettyInPink #Roadhouse #RoadHouse #PatrickSwayze